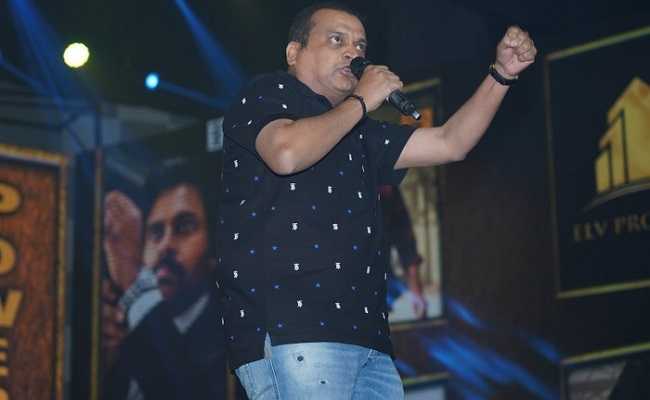 None other than Bandla Ganesh knows about Puri Jagannath in detail. They have such a long relationship. He gave expensive gifts to Puri Jagannath earlier. He produced films with him.
He, being a producer, left everything to Puri Jagannath and sat in India during the production of Iddarammayilatho. That was the trust and friendship Bandla Ganesh carries with Puri Jagannath.
Surprisingly he blasted Puri Jagannath with satires in the pre release event of 'Chor Bazaar' last night.
Everybody knows that Bandla Ganesh is popular for his firebrand speeches. He never minces words while expressing something.
Bandla in his speech compared Puri Jagannath's wife Lavanya to Seetha and Kunthi. He said that she is an embodiment of patience. But didn't give clarity for what reason she had to show patience.
He also said that Lavanya married Puri Jagannath when the latter had nothing in his pocket but some vamps and ramps have come into his life in the later stage when he earned big. But he didn't give clarity on who is the vamp he is referring to.
He also cracked satires on heroes saying that Puri Jagannath taught dialogue delivery to some heroes and dance movements to others and made them stars but none of them came to wish Akash Puri.
Bandla Ganesh's 'Chor Bazaar' speech is the trending topic now in social media.
New App Alert: All OTT Apps & Release Dates Under One App