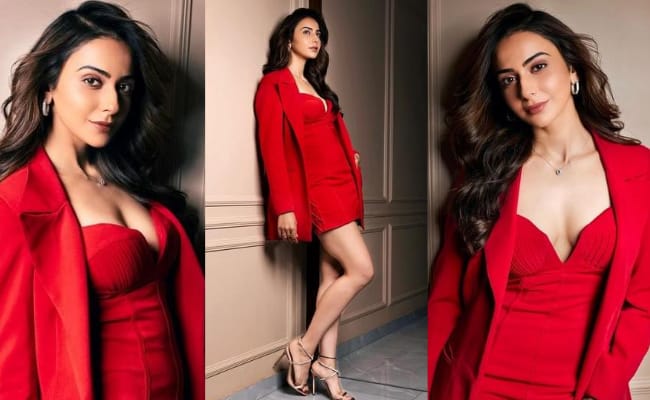 Rakul Preet Singh is known for her tall and fit body. She has been an inspiration for many young ladies and an energy for many young men.
She is not regularly greeting her fans from the big screen, but she is never disappointing any one of them as she is regular in releasing her pictures on social media.
The fresh ones are from a profile shoot in which she is seen in red. Wearing a red colored top that goes up to her thighs and an overcoat in the same color, she looks trendy and hot.
She knows how to lure and arrest the senses of onlookers with her sensuous poses.
The pictures are now going viral across the social media handles and websites.
On the work front she is now awaiting the releases of almost 7 films in Telugu, Tamil and Hindi.