Technology
Sony's Ambitious New PlayStation Plus Launch Doesn't Quite Rub Well With Its Loyal Fans
PlayStation fans would be delighted to know that Sony globally released the PlayStation Plus. This subscription will let fans access various features like game trials, early access, and much more.
ADVERTISEMENT
Article continues below this ad
This subscription will be available to both PlayStation 5 and the last generation PlayStation 4 users. However, the fascinating thing would be that the fans will get free games every month to enjoy, including classic games from past Sony consoles.
ADVERTISEMENT
Article continues below this ad
Fans reacting to the Sony PlayStation Plus subscription
As soon as Sony announced the global launch of PlayStation Plus subscription on their official Twitter, it spread like wildfire. It got attention from fans all over the world. Fans also didn't waste much time sharing their reaction to the subscription.
However, the new subscription failed to impress the majority of the fans. Most of them complained about the pricing of the subscription. They also complained about the games they would be getting for the amount they were paying. Some fans even went on to say that the Xbox Game Pass this year is better than this Sony PlayStation Plus.
As it stands the premium plan seems pretty barebones, there is potential, but it's not there yet.

– Many classic 1st party titles missing (as some more recognizable 3rd party ones)
– streaming only for ps3 games
– PS2 classics have some dodgy emulation issues from years ago

— Oki the Player (@Player_oki) June 23, 2022
This new ps plus is good.. but I really hope @PlayStation you keep adding new classics sometimes, for example, why isnt Sly here?

And I really hope for more ps3 games too, infamous or something.

— SirPlazma (@ReinikainenLuca) June 23, 2022
ps1 games missing: metal gear solid, driver, gta 1 and 2, legacy of kain, tekken 3, sled storm, silent hill, tony hawk pro skater, crash

— Amir 🇧🇦 (@BehaartAmStart) June 23, 2022
what do y'all think about it? I was thinking on getting it but I'm not sure yet. 🤔

— danko (@dankomusto) June 23, 2022
Should only be 2 tiers essential for 40 to 45 and the premium with everything should be 80 to 85 its ridiculous that we need to pay for online since beginning of the ps4 unlike ps3 also let us buy the ps3 games like the psp ps1 and ps2 games

— Jordan_Carlin (@Jordan__Carlin) June 23, 2022
I have both Xbox, pc and ps5 and honestly in terms of subscriptions they are definitely both equal-ish. PlayStation I say will take about a year to completely catch up to gamepass, simply cause they'll have to listen to the players to see what else people want to play.

— Padraig Browning (@PadraigJBjr) June 23, 2022
What's there in the subscription for Sony's console?
The PlayStation Plus subscription has three variations with different price tags. Moreover, they also have other things to offer to the fans.
The basic plan of the Plus subscription is Essential. This plan will cost the players $9.99 per month and $59.99 per year. Essential will present monthly free games, online multiplayer, and exclusive discounts. Also, it will include exclusive content, cloud storage, and share play.
The second plan is the PlayStation Plus Extra. This plan carries all the features from the basic or the Essential plan. But Extra will present fans with a game catalog, including hundreds of big-name to indie games. Moreover, new video game titles are added daily to the game catalog. Fans would need to pay $14.99 per month and $99.99 yearly.
ADVERTISEMENT
Article continues below this ad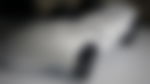 Now come the most expensive and the ultimate plan, Deluxe. It has everything from the Essential and Extra plans. Moreover, this plan has some extra features like game trials and classic games from older gen consoles. However, the price tag for this plan is $17.99 monthly while $119.99 for a year.
ADVERTISEMENT
Article continues below this ad
WATCH THIS STORY: Ranking the highest-selling PlayStation consoles of all time
What are your thoughts on the new PlayStation Plus? Are you going to get these subscription plans?