Mira Bhayandar
Two Accused Not Party To 2011 Kurar Quadruple Murder Plot, Says Court | Mumbai News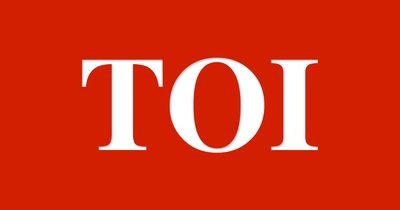 Mumbai: Granting bail to two accused in the 2011 Kurar quadruple murder case, a city court said "prima facie they were not a party to the criminal conspiracy to cause the death of captives."
In two orders granting bail to autorickshaw driver Chabinath Dikshit and Manoj Gujar, Judge S M Menjoge said: "There is no evidence that they had entered into conspiracy to kill the captives. There is no evidence to show that they were involved in committing the murder…"
Besides Dikshit and Gujar, alleged gangster Uday Pathak, who has other criminal cases pending against him, Vaibhav Chavan and Hemant Gupta were among those named as accused in the quadruple murder case.
The killings were the result of a brawl between one of the victims and Pathak, the police had alleged. Pathak had gathered his associates and instructed them to draw out Ganesh Karanje (24), Dinesh Ahire (25), Chetan Dhule (24) and Bharat Kundle (27) one by one under some pretext and ferry them in the autorickshaw to the top of a hill in the Appa Pada area near Kurar village, the police further claimed.
The murders came to light on June 6, 2011, when the four partially burnt bodies were found.
The court also noted that Gupta had been granted bail by the Bombay high court in April this year. Granting bail to Gupta, Justice Anuja Prabhudessai of the high court had cited his limited role, prolonged incarceration and delay in completion of trial as reasons to release him.
The prosecution strongly opposed the bail petitions of Dikshit and Gujar and said that the offence was serious.
It further argued that if granted bail, the duo could tamper with prosecution witnesses.
The court, however, relied on the statements of accused-turned-approved Chavan, who had described the roles of the co-accused.
In its order, the court said that the evidence of Chavan showed that Dikshit's role was confined to ferrying the accused and captives in his autorickshaw .
FOLLOW US ON SOCIAL MEDIA
FacebookTwitterInstagramKOO APPYOUTUBE